Nick lives in Pyrford with his wife Hilary and has been Rector since 1993. They have two sons who are now in full-time employment and a black labrador called Ella. Nick's hobby is golf, and he can be found from time to time on the course, trying to improve his handicap!
Charles Gibson - Retired Clergy
Charles has been a parishioner for over 40 years. He was ordained in 2003 to serve in our parish. Having reached the age of 70 he was obliged to retire but still serves as a minister in our parish. Charles has three grown up children and a grandson. In his spare time he enjoys playing gentle tennis, being a vocal supporter of Woking FC, travelling and the theatre.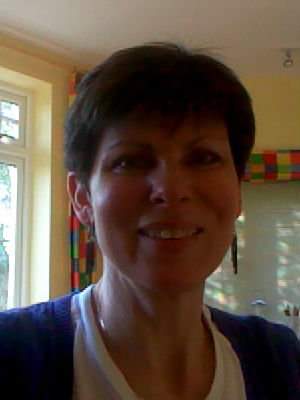 Diane Davidson - Local Ordained Minister in Training/Discipleship Network Catalyst
Suzanne Lees-Smith - Children & Families Minister/Engaging Community Catalyst
Suzanne joined the parish as a 'Time for God' volunteer in September 1994, intending to stay in Pyrford just one year - many years later she remains a vital part of the church. Mother to Matthew and Daniel, Suzanne is a tireless member of the parish team.
Anthony Bligh - Youth Minister
We are very excited to announce our new youth minister.
Anthony was raised in Bookham where he attended the local primary and secondary school. He has always attended his local church, Bookham Baptist. He has also been a youth worker for the church for a little over 3 years, developing the young people in their relationship with God and their personal development.
Anthony@wisleywithpyrford.org
Xanna Stuart - Assistant Youth Minister
Xanna took a break from her career in TV production - mainly working on high-profile cookery programmes - to raise her two young girls Willow and Eden. But she recently felt prompted by God to face this new challenge. In 'real life' she enjoys keeping fit, entertaining and spending time with her family.
Caroline Oldroyd - Licensed Lay Minister/Worship and Prayer Catalyst
Caroline has been worshipping in the parish since 1998 and was licensed as a lay minister in 2010. She is married to Graham and they have three adult children and a cat, Fonz. Her church activities include promoting prayer and working mainly with the elderly members of our community. Outside church she is a keen tennis player.
Ian Howell - Licensed Lay Minister
Ian became a Licensed Lay Minister in Oxford in 1966 and joined the Ministry team in the parish in 1979. He and his wife Anne live in West Byfleet and have two children and four grandchildren. He spent his career in the oil industry with BP and is a governor at Pyrford CofE Primary School, a trustee of the Friends of St Nicholas' and a member of the Horticultural Committee of the Pyrford Flower Show.
Tina Osborne - Licensed Lay Minister
Eldon Sandys - Occasional Preacher
Eldon has been an Occasional Preacher since 2010. He is married to Carol – a Parish Secretary – and has two children and two grandchildren. His career was spent in marketing, advertising and market research. Eldon is one of the editors of the Parish Magazine and acts as Parish Press Officer. He is a member of three committees: the Newark Group, the Shepherds Market and the Stewardship committees. Eldon is a trustee of the Friends of St Nicholas and Wisley Churches. He co-ordinates our annual door to door collection during Christian Aid Week. He is a keen cyclist.
Jo Clayton - Occasional Preacher
Hilary Aiken - Occasional Preacher
Kathy MacCutchan - Occasional Preacher
Kathy has been a member of the Parish for about 40 years and since 2009 has been preaching and leading services.
She met Richard while they were both working for The Samaritans and, in 2000, they married. Between them, they have 4 grown-up children.
Kathy enjoys reading, being a Woking Street Angel, holidays and spending time with the grandchildren.
Katharine Gervasio - Occasional Preacher
Katharine has been coming to COGS for the last 16
years. She is a mother of two children, Amy, who is at Uni and George
who is doing his A Levels and plays guitar/sings in the Worship Group.
She is married to Joe who does the sound and AV at church. She is
currently teaching Group Fitness but has tried out various careers
including acting and personnel management. She is passionate about
sharing her faith and is joint Head of Evangelism with Ian Lamaison.
Diane Wiltshire - Occasional Preacher
Member of COGS for over 30 years . Lifelong Christian .Married to Alan with a family of three children and 6 grandchildren .
Loves reading , music , gardening and trying to learn Spanish .Wants to be like Mary Berry but not succeeding .
Ian Wishart - Occasional Preacher
Ed Brockman - Churchwarden of COGS
Ed has been Churchwarden at the Church of the Good Shepherd since April 2015; he has lived in the Parish 'on and off' since 2002. In addition to his churchwarden duties he heads up the organising of the annual Shepherd's Market, which is annual fundraising event for the charities that the Parish support.
Linda Knowles - Churchwarden of COGS & Parish Operations Manager
Linda has been Churchwarden at the Church of the Good Shepherd since April 2016. She moved to Pyrford in 1998 and joined a homegroup following an Alpha Course held at the Church of the Good Shepherd. She and husband Mark were married at St Nicholas' in 2000, her two sons Max and Luke were baptised at the Good Shepherd and Linda and the boys have been regular attendees ever since.
Kerry Scott - Parish Secretary
Kerry joined the parish office team in April 2014.
Carol Sandys - Parish Secretary
Carol grew up in Southampton then worked for the Foreign Office for many years and enjoyed postings to South East Asia and South America. She moved to Pyrford in 1978 with her husband Eldon. They have a daughter, a son and two grandchildren. Carol joined the Parish Office team as a part-timer in 1986 and since then the majority of her office hours have been devoted to organising weddings and baptisms and compiling the weekly pew sheets.
Sarah Fife - Halls and Facilities Manager
Sarah is the point of contact for all the bookings made at the three churches, managing them in the Parish Office four days a week. She lives in Pyrford with her husband, dog and two children, all of whom keep her very busy. In her free time she enjoys catching up with friends for meals and coffees.
PCC Members :
Canon Nick Aiken, Ed Brockman, Linda Knowles, Mike Brown, Matthew Ryan, Chris Newell, Bob Tilley, David Dallison, Katharine Wright, Andy Pearce, Ian Wishart, Geoff Parsons, Katharine Gervasio, Joanne Attrill, Guy Meakin, Stephanie Snashall.